Today is September the 19th and that means only one thing....it is
Talk Like a Pirate Day
! Arrrrgh n shit. So for today, you can refer to me by my pirate name,
Dirty Anne Rackham
. Again, arrrrgh, i say. Arrrgh. Arrrrrgh! *insert a cough*
ARRRRRRRRRRGH!
Ah, that was much better.
Two years ago, I had decided that me and my friends should all dress up as pirates for Halloween and set out upon Austin like a roving band of hooligans. This we did and good times where had by all. Sure, some rum was consumed and I did lose my sword once after falling down and then rolling through an enormous rosemary shrub. No harm done really and I smelled fabulous for the rest of the night! Thank goodness I don't act like Dirty Anne Rackham
every
day...or I'd be a p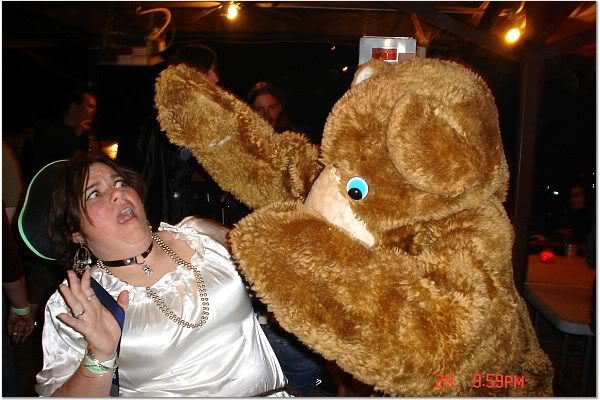 art of a whole other group...yeah. I'll admit though that it was a lot of fun to don some flashy, swashbucklin' clothes and a pirat'ish/english/irish accent for a night faux pillaging.
My advice to you is to give it a try, you might like it! Here are some links to get you started....
get yer pirate name:
study up! this site will ramp you up quick like:
http://www.talklikeapirate.com/piratehome.html
respond to my blog and let us know what your pirate name is...we always like to see who's on the ship...
ARRRRRRRRRRRRRRRRRRRRGH!


pirate